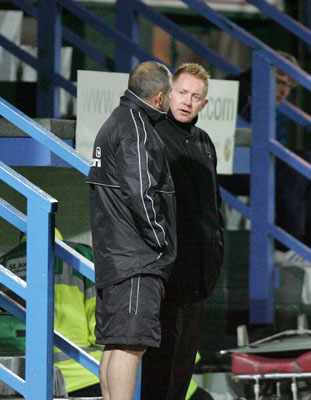 Gary Waddock: To right the penalty wrongs.
Gary Waddock has been speaking to the clubs official website following another missed penalty at the weekend.
Even though The Shots managed to continue their fine home record with a 1-0 victory against Exeter City, John Grant missed a second half penalty which would have made the win more comfortable and Waddock told the site "It was disappointing to miss the penalty because that would have sown the match up.
"To be honest missing penalties is now a concern because we have missed too many. You have to be brave to step up to take a penalty. I will have a look at it and address that problem."
For the full article, click on the link below:
http://www.theshots.co.uk/NewsPage.ink?nid=30510