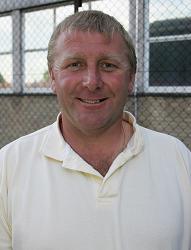 An early pitch inspection - carried out this afternoon (Thursday) has confirmed what most expected - that this Saturday's League Two fixture against Rochdale, has been postponed.
With the high volume of snow which has fallen in recent days, along with the sub-zero temperatures, Aldershot's local Football League referee Danny McDermid, carried out an inspection at the clubs request and quickly decided that there was no way that the match could go ahead.
The cancellation means that three of the clubs previous four Saturday fixtures has had to be postponed due to the poor weather conditions and groundsman Andy Nunn told the clubs official website www.theshots.co.uk: "We wanted to do things the right way. The Referee who inspected the pitch looked like an Eskimo by the time that he came off it because the snow is so deep."
With more snow due at the weekend, keep checking www.strayshots.co.uk for any news regarding Tuesday evenings planned home fixture against Bradford City which could also be in doubt.