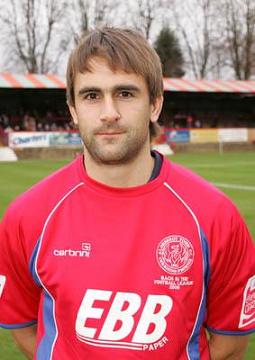 Andy Sandell: To join The Shots subject to medical.
Blue Square Premier club Sailsbury City, have announced that Andy Sandellwill be joining The Shots on a full-time basis today following his loan period - subject to passing a medical.
With the Whites looking to off-load the player - reportedly one of their top earners, following finanical troubles at the Wiltshire based club, the news, although not yet confirmed by the official Shots website was expected by most connected to the Hampshire side.
The website has also confirmed that Shots defender Dave Winfield is to move in the opposite direction in a loan deal.
Although there is no news regarding the length of the loan, the move will be seen as an opportunity for the talented youngster to gain some much needed match fitness following his time on the sidelines recovering from injury.