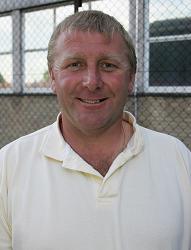 Groundsman Andy Nunn has spoken to the clubs official website today and said that he has no worries for the pitch ahead of this weekends League Two clash against Bristol Rovers.
With the frost covers being laid on Tuesday as a precaution, Nunn said that the pitch is in good shape for the match saying: "We checked the pitch on Wednesday and it was fine. We were really pleased with it as it was soft underneath and everything was fine.
"We laid the covers because the forecast has been for a cold snap but they have held up really well. They are protected for up to -5 and we are not, currently, due a spell as extreme as that.
"We will keep supporters informed through the official website throughout the week but as it stands we are more than happy with the condition of the pitch and that is pleasing to know".