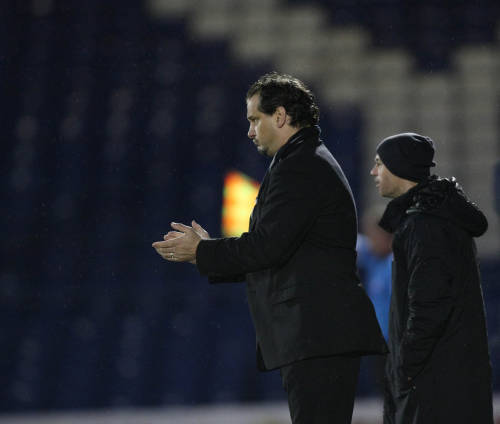 Shots manager Dean Holdsworth continued to remain in positive mood as the New Year got underway and has told the clubs official website that the club is continuing to move in the right direction.
With supporters becoming increasingly frustrated with the lack of entertainment on the pitch and Holdsworth's post match interview scripts being re-cycled on a match by match basis and often not being representative of the same ninety-minutes that supporters had watched, going into the second half of the season he said: "I think there is an air of optimism and excitement. There will be changes at this football club, and for the right reasons and it will be optimism and excitement to see how far we can push things along and as how far we can go as a football club.
"That's the challenge between now and the end of the season, to see how we can push the group of lads and there will be new faces coming and some going, I'm aware of that – lets try and build something that will be exciting for the fans and for the club.
"There is nothing concrete at the moment, but I'm sure there is going to be some movement in the next few weeks and things are happening around the clock.
"I've always got my eye on improving on what we've got – to push what we have got and we'll get busy.
"We're under no pressure to sell anybody at all so if anything is going to happen it will be for the best of the club.
"At this moment in time, there have been no bids for any of our players but there have been a lot of conversations."
With the transfer window now open, there is certainly a need to bring in fresh faces, however many of the players Dean has brought to the club on loan, have found themselves sat on the bench which has contributed to the confusion on the terraces.
With certain "key" players such as Anthony Straker and Jamie Collins continually failing to step up to the mark this season, their first team places have been seemingly assured and although they have certainly go the talent, the team have failed to find the required consistency to make the impact expected of them so far this season.