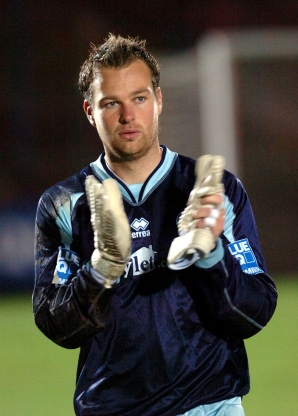 Nikki Bull: Set for game 300.
Aldershot Town goalkeeper Nikki Bull is looking forward to making his 300th appearance for Town in Saturday's FA Cup second round tie at Millwall.
The 27-year-old joined from QPR in May 2002 when the club were in the Ryman Premier Division.
He told BBC Southern Counties Radio: "It's been a real privilege to play for the club.
"I've been a lucky boy to join a club like Aldershot and be here for six-and-a half years."

For the full article which includes an audio clip, click on the link below:

http://news.bbc.co.uk/sport1/hi/football/teams/a/aldershot/7752613.stm