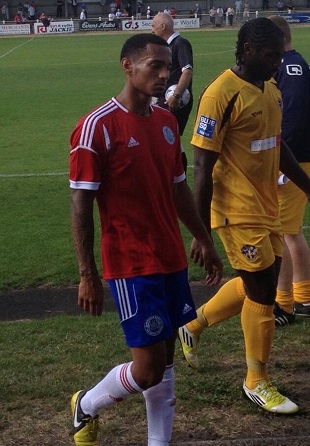 THERE MAY NOT BE A SPONSOR, a continuation of the "lots of white" theme or it may not be everyone's cup of tea, however supporters attending today's pre-season friendly against Sutton United were treated to the first look at the all new Aldershot Town strip this afternoon, as Andy Scott's side made their final preperations before next weekend's big Skrill Premier kick off.
Red jersey with white trim, blue shorts with white trim and white socks with red trim - let us know if you like it or not in our latest poll!
What do you think of the 2013-14 home strip?