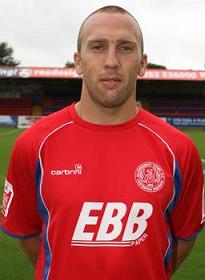 Official Shots website www.theshots.co.uk has announced that captain Adam Hinshelwood, has left the club and signed for former Shots manager Gary Waddock.
While it was strongly believed that Waddock would return to his former club in the January transfer window in a bid to take some of his previous players, the Hinshelwood steal appears a strange move considering the nature of his sick record in recent seasons.
Speaking to the official website, manager Kevin Dillon said: "'Due to the strength that we have in the central defensive area I could not guarantee him a starting place.
"Since I have been at the club he has been terrific. He was unfortunate to sustain an injury and lose his place because everybody who has played at the heart of the defence has been excellent. I wish Adam all the best for the future."
For the full report, click on the link below: