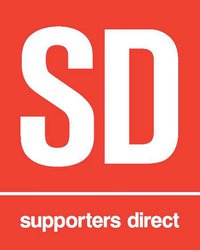 The intentions of the inquiry are to address "broader concerns that current and future generations of football supporters of clubs across the country are ill-served by current football regulations."
Supporters Direct Chief Executive Dave Boyle has been asked to give evidence at a future hearing, which are to be held over the next seven weeks. The first hearing saw Lord Triesman, Lord Burns and Graham Kelly questioned, with Professor Stefan Szymanski (CASS Business School), Sean Hamil (Birkbeck Sport Business Centre) and Patrick Collins (Mail on Sunday) as witnesses.
All Select Committees invite the submission of written evidence from interested parties, and with over fifty submissions from Supporters Trusts and friends of the Trust movement, the response was overwhelming. You can watch the full hearing from Tuesday here.
Below is the submission from Supporters Direct. To view the full 447 pages of evidence submitted to the Select Committee, please click here.