SD Fans' Weekend
Feature by The Shots Trust
Updated Tuesday, 22nd March 2011
The Supporters Direct Fans' Weekend, including the Annual Conference and SD Cup, will take place in Chester, on Friday 15th and Saturday 16th July 2011.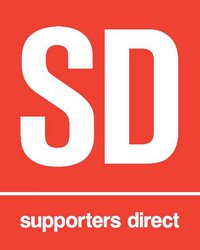 The Conference will be held at The Queen Hotel on the Friday, whilst the SD Cup will round off a Fans' Day held on the Saturday at the Exacta Stadium, home of Chester F.C.
Following on from 2010's event, we are hoping that this year's edition will be our most successful yet, and are sure that it will have something for everyone. David Conn, David Goldblatt, Mark Bradley, as well as a wealth of advice, resources and debate, and much, much more.
Early bird tickets for both days cost £37 for members of a Supporters Trust and £42 for non-members; or you can pick and choose which events you sign up for.

To read more details, click here.
Interact with us