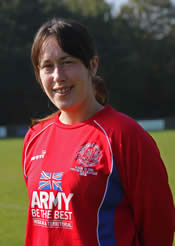 Di Smith: Player of the match.
Aldershot Town Ladies managed to stage their Second Round League Cup fixture on Sunday and were happy to progress to Round Three in what proved to be a close tie.
The Shots played into the wind during the first half but started the better side and forced Slough Ladies on to the back foot from the kick off.