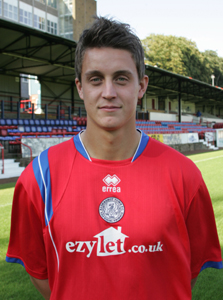 Rob Elvins: Scored for The Shots
Two early goals from Cedric Baseya and Josh Dutton-Black gave Southampton the upper hand at the Rec on Wednesday afternoon in a Pontins Combination encounter.
Baseya was put clean through on 10 minutes and slotted the ball past home goalkeeper Mikhael Jaimez-Ruiz with ease.
Dutton Black extended the lead with some neat work down the left hand side before firing home from 18 yards.
For the full article, visit the clubs official website on the link below:
http://www.theshots.co.uk/newspage.ink?nid=29468&type=m