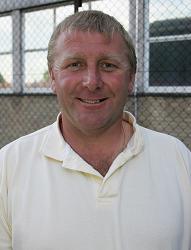 Former Shots player turned groundsman Andy Nunn is looking for anyone who has a little spare time in the early part of next week, to get themselves down to the EBB Stadium as there is always work that needs doing!
Speaking on Shots Talk, today he posted: "With the amount of snow that is on the pitch, on Monday and Tuesday I am asking for volunteers to come in and help me clear it.
"I will be in at 7.30am on both days, so any help would be great."
If you can spare any time, Nunny is also asking if you can bring your own shovel (although one will be found if you can't get your hands on one) and if anyone can spare a wheelbarrow or two, it should help speed things along.
Andy is offereing tea and cakes for helpers on both days, so please don't make him have to eat them all on his own!