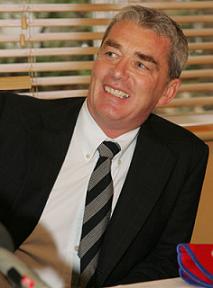 The December Coca-Cola Manager of the Month awards are set to be decided over the next few days and Shots boss Kevin Dillon has managed to catch the eye of the judging panel to make his first appearance on their shortlist since arriving at the EBB Stadium.
Joining him in the final four are Accrington Stanley's John Coleman, Rochdale boss Keith Hill and Morcambe's Sammy McIlroy.

The full list:

Coca-Cola Championship
Chris Hughton (Newcastle United)
Sean O'Driscoll (Doncaster Rovers)
Billy Davies (Nottingham Forest)
Dave Jones (Cardiff City)

Coca-Cola League One
Andy Scott (Brentford)
Alan Pardew (Southampton)
Simon Grayson (Leeds United)
Paul Lambert (Norwich City)
Coca-Cola League Two
John Coleman (Accrington Stanley)
Keith Hill (Rochdale)
Sammy McIlroy (Morecambe)
Kevin Dillon (Aldershot Town)

The winners for each division will be announced on Sky Sports Gillette Soccer Saturday, from noon onwards.