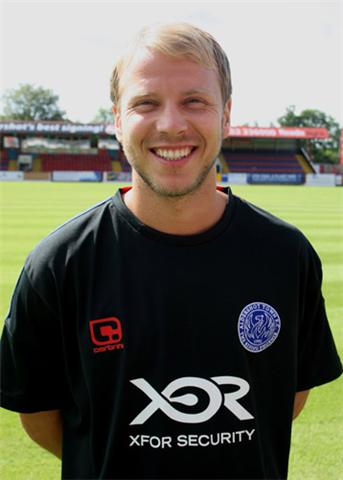 He may not have been up for a relegation fight with Aldershot Town, but Luke Guttridge, who left the club by "mutual consent" less than 24 hours ago, has today been announced as signing an 18-month contract with bottom placed Northampton Town.
The midfielder, who appeared to be growing increasingly unhappy at the club over the last few months, was coming under increasing criticism from sections of the crowd for appearing un-interested and despite winning the Shots Trust Player of the Month award on two occasions in previous months, he was less than appreciative in receiving the accolade.
With Shots manager Dean Holdsworth telling the clubs official website: "Luke and I had a frank conversation and I have detected that he has not been a happy and motivated player recently", supporters will undoubtedly continue to question what exactly is going on behind the scenes at the club and with the teams form crashing in alarming fashion and failure to put the ball in the back of the next in 495 minutes of football, there is certainly a relegation battle looming if things don't make a dramatic change in the coming weeks.